Belleville's Nursery, & Landscaping Go To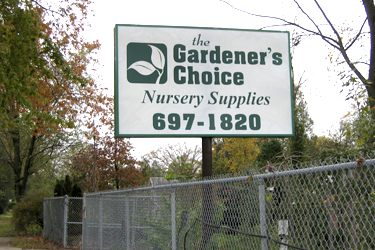 Welcome to The Gardener's Choice, a Belleville locally grown business. We provide landscaping products, plants, and services for gardens and gardeners of all seasons.
Owner Randy Brown holds a degree in landscape architecture from Michigan State University. He started Randy Brown Landscape, Inc. in 1985 and soon opened the nursery located at 7580 Belleville Road in Belleville, Michigan, in 1990. Since then, we've helped Belleville citizens and neighbors create beautiful, blossoming spaces to enjoy year round.
Randy and his team lend their expertise to each customer—whether you come in with a landscape plan and just need the greenery, stone, and mulch to get started, or you're looking to create a custom design from scratch.
Come see us, and we'll show you why we are The Gardener's Choice.
There are alot of Landscapers and Nurseries...Why Pick Us?
It seems that everyone who has a shovel calls themselves a landscaper these days. At The Gardener's Choice and Randy Brown Landscape, we believe there are a few things that set us apart. Our owner and lead designer Randy Brown is professionally trained with a degree in landscape architecture from Michigan State University. We have had 20 years of projects to refine our skills to ensure your project turns out right. You can see some of our projects here.
We have been an active member of the Belleville community since 1985 with our team serving on boards of education, leading the Belleville chamber, and several other community organizations. If we haven't convinced you yet that we're a good option for your landscaping project, check out our client testimonials on Facebook, Google, or linked below for someone else's opinion.